Our people understand compliance because they deliver it every day - recognised by our clients for our industry leading approach to safety.
Safety is not a process, it's a
behaviour
Working in the civil nuclear industry we understand the importance of safety – demonstrating this vital focus every day. What's more, we understand that for a business to maintain its integrity and continue to operate to the highest nuclear safety standards, this focus on safety must be behavioural led – engaging everyone in its continued importance.
Throughout our extensive recruitment process of SQEP operatives, and ongoing support and training, we ensure safety is at the core of everything we do. This focus helps instil this important message and ensures that personal responsibility is taken to keep everyone safe. Continuously looking at innovative ways to improve productivity and accuracy on our projects, we always ensure safety is central to all of our improvements.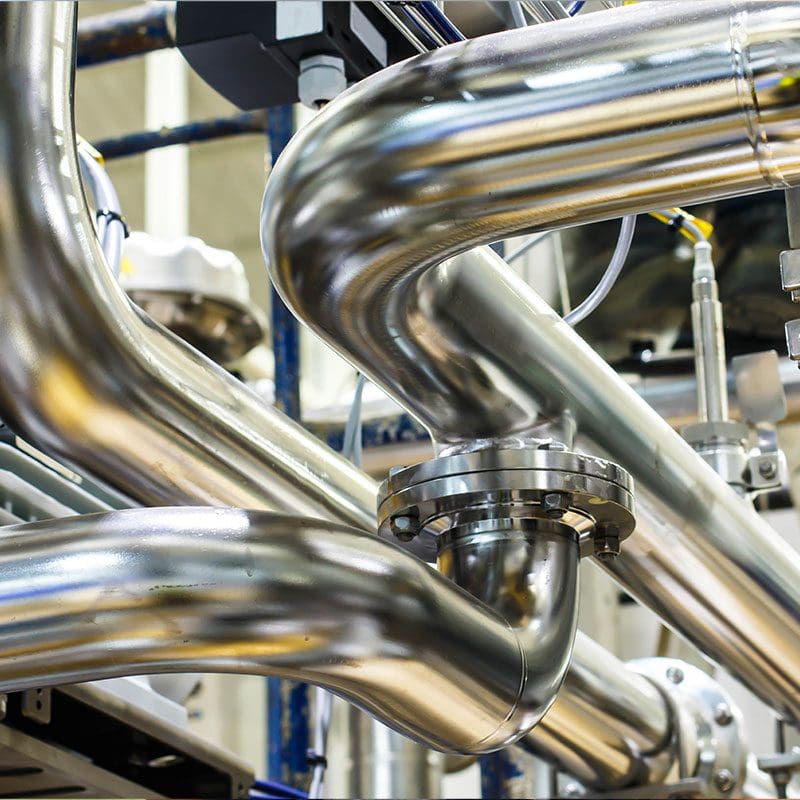 Our extensive work across Sellafield, working for 25 clients on over 100 projects, demonstrates our exemplary safety performance:
Completed Welds: 36,109
Re-shoot: 4.44%, substantially below 6% quality KPI
Separate exposures: 144,436, with zero radiological incidents or equipment failures
RAD App

– Instant access to safety and operational data
To improve the way we manage the flow and availability of shift information to our operatives, we have developed a custom-built mobile application. This in-house system was developed to ensure all technicians have instant access to current safety and operational information – including when operating in silent hours. Helping save time, the mobile app is a more convenient and quicker way for our operatives to retrieve a range of documents including:
Shift notification files
Risk assessments and method statements
Technical procedures and RAD data sheets
Isotope decay charts
Specifications
Radiography requests
Safety calculations
SQEP profile documents
Project Notes
Toolbox Talks
Notifications to groups of users or specific users can be despatched to alert them of a requirement, system update or works instruction – facilitating real-time communication with technicians in the field.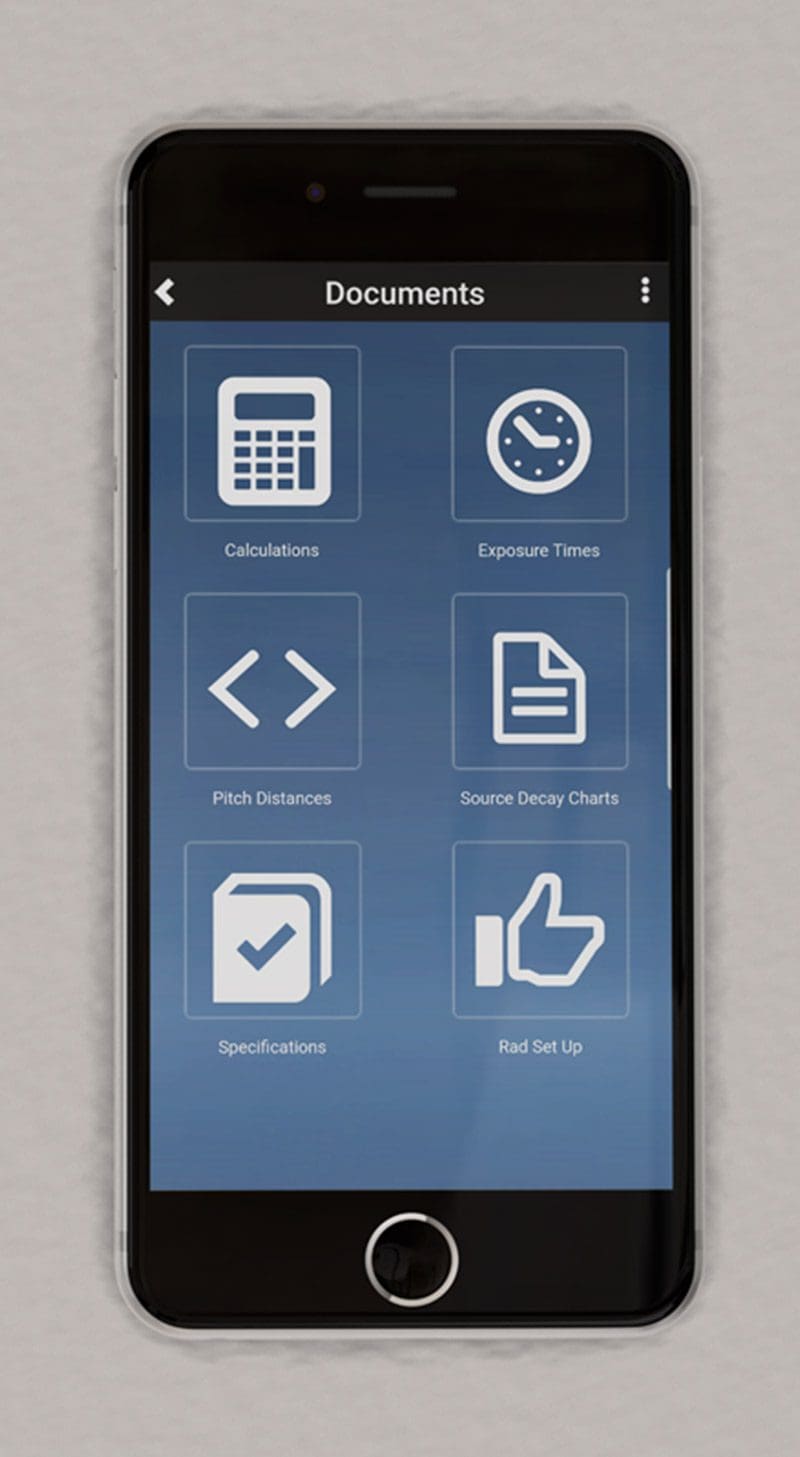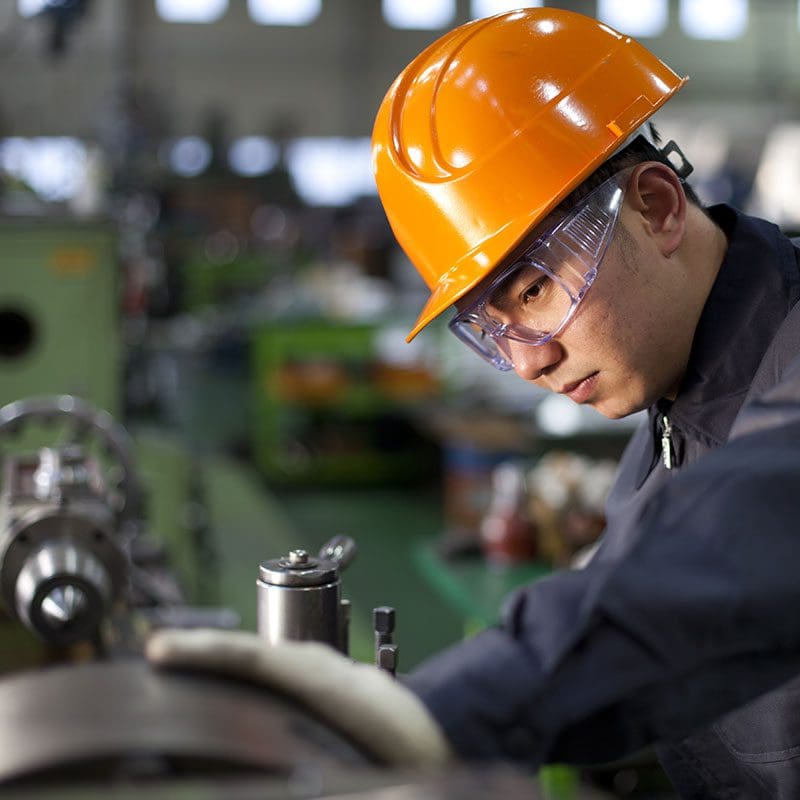 Demonstrating our
compliance
Our services and management system are regularly reviewed and externally audited, to ensure we're meeting and exceeding industry standards. This includes regular liaison with the Office for Nuclear Regulation (ONR), Health and Safety Executive (HSE), Public Health England and the Environment Agency – to ensure complete transparency.
ISO
accredited
We're proud to hold verified ISO 9001, 14001 and 45001 accreditations for our NDT operations. Whilst our Management team have extensive professional qualifications to ensure work is undertaken in line with industry regulations for safety and compliance.
To further support our commitment to the environment, our NDT operations have also achieved carbon neutral status.